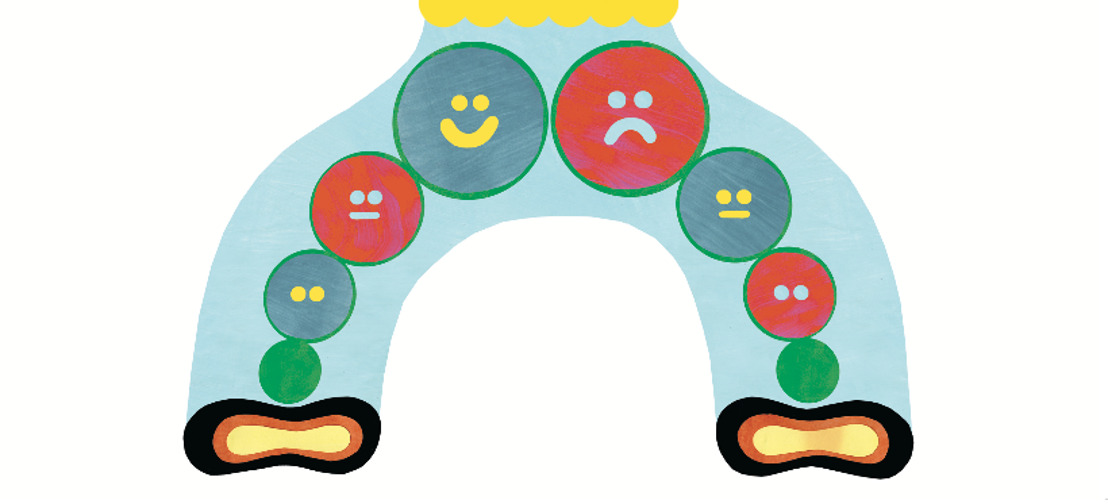 We have plans.
Spring and summer 2021 at Kaaitheater
After a long period when Kaaitheater's spaces were closed for anything other than rehearsing, reflecting, experimenting or livestreaming... while the seats remained empty... after many, many cancellations and relocations... we dare to hope – in all uncertainty – for the theatre to reopen. To welcome audiences and artists night after night.
Now, the spring and summer programme is ready. Because without planning, nothing will ever happen.
Over the past few months, we have worked together with many partners on new festivals and collaborations and countless artists have worked in the studios and on our stages on the performances of tomorrow. Whilst some artists make online projects that over the past year have become so familiar to us, most focus on the unique experience of sharing time and space in the theatre.
How we look forward to living performing arts, with you in the audience! With this list of names we land feet first* with Kaaitheater's 2020-2021 season. Let us hope that this is the harbinger of a richly filled, diverse programme in the coming months. It is time that our minds, our imaginations and our hearts once again were inspired by the unique dimension that theatre brings to our lives.

LIVE IN OUR THEATRES 1 MAY --- 11 JULY
Kate McIntosh To Speak Light Pours Out | Kunstenfestivaldesarts: Radouan Mriziga Tafukt, Marcela Levi grrRoUNd, a.o. | Ingrid Berger Myrhe In Other Words | Guy Cassiers/Toneelhuis April | Michiel Vandevelde Dances of Death | Michiel Vandevelde & Platform-K Goldberg Variations | Gorges Ocloo & Dominique Pauwels/LOD Moby Dick | Madeleine Fournier La Chaleur | La Manufacture & Thomas Hauert | Moussem Cities: Youness Atbane Untitled 14 KM, Nancy Naouss Turning Point | María Jerez & Edurne Rubio A Nublo! | Myriam Van Imschoot newpolyphonies | Enkidu Khaled/Platform 0090 Bar by bar, night by night, story by story, onward! | Mothers&Daughters | INSIDE/OUT by Citylab: Briana Stuart, Jihan Imago, Yipoon Chiem, Yasmine Yahiatene, Yasmina Bouda
ONLINE PROGRAMME MARCH --- JULY
de KOE The Courage to be Disliked | Rimah Jabr This is NOT what I want to tell you | Delphine Hesters & PARTS GXIII | For All Queens! | A Series of More-Than-Human Encounters Zakiyyah Iman Jackson

Kaaitheater Lockdown Tapes
In recent months, you had the opportunity to interact online with artists, authors, activists and researchers. You can relive many of these encounters for free by delving into kaaitheater.be/lockdowntapes. Get inspired by the voices of relevant thinkers and doers!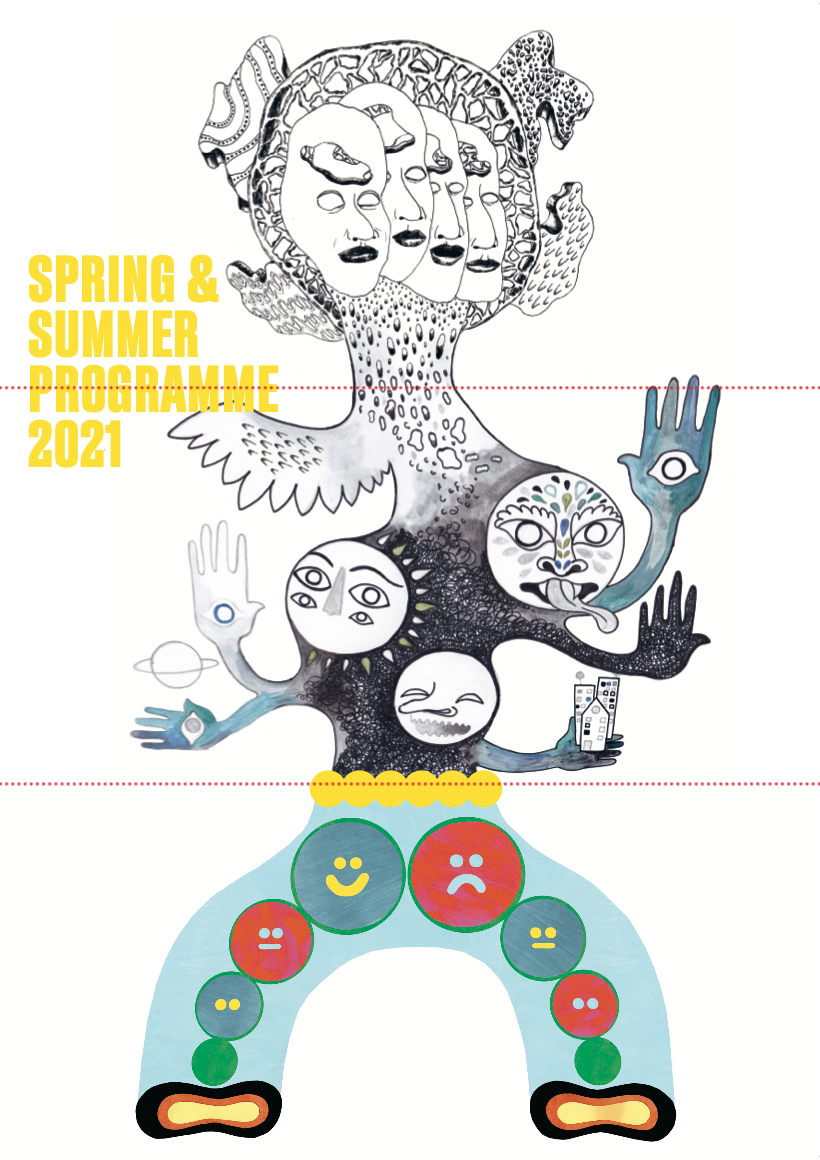 * The 2020-2021 season kicked off last summer with a collaborative drawing. Gabriela González Rondón drew the head, Imge Özbilge the torso. Anne Brugni now lets the fantasy creature land firmly with her/his/their feet first.
Co-funded by ACT & the Creative Europe Programme of the European Union: A Nublo!, To Speak Light Pours Out , A Series of More-Than-Human Encounters Zakiyyah Iman Jackson