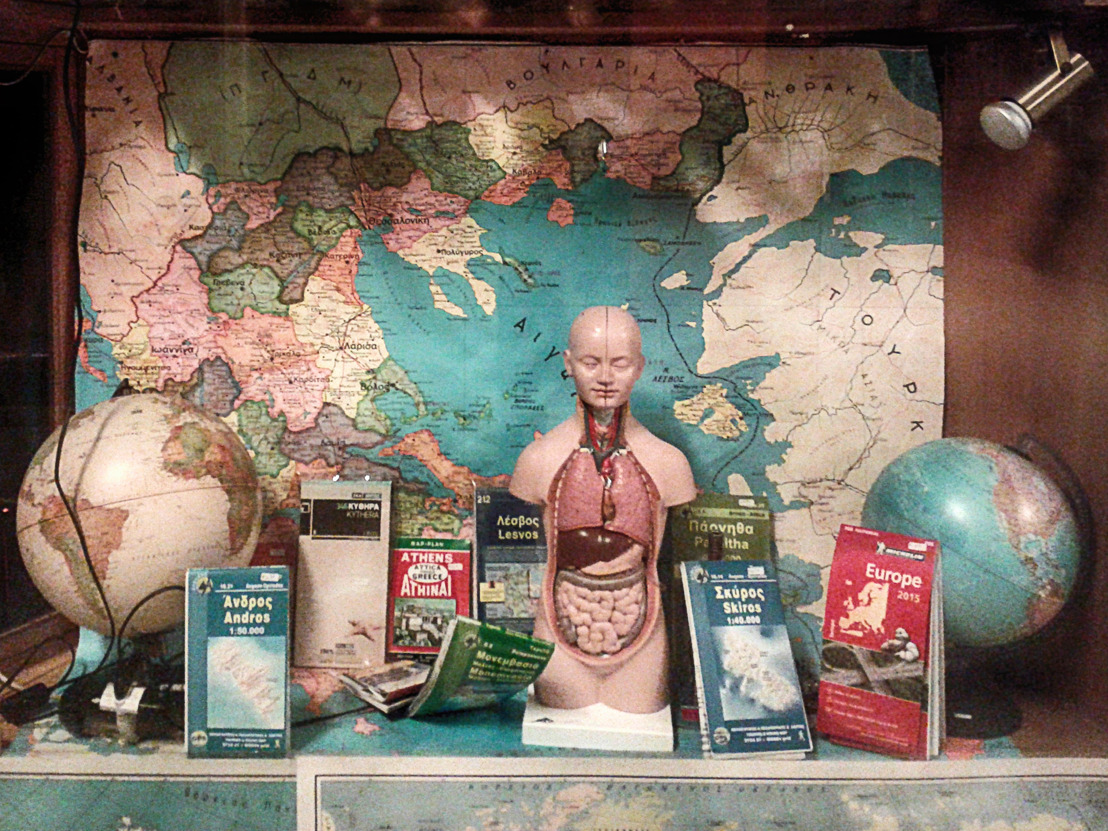 May at Kaaitheater
Thursday, March 23, 2017
premièring: 7 by Kaaitheater artist-in-residence Radouan Mriziga
SIMPLE AS ABC #2: Keep calm and validate by Thomas Bellinck
New Middle East by Bashar Murkus

Radouan Mriziga
7 - première - a Kaaitheater co-production during Kunstenfestivaldesarts
Radouan Mriziga presents the final part of his trilogy, which follows on from 55 and 3600. Once again, the relationship between dance, construction and architecture plays a central role. In 7, Mriziga enriches this relationship by adding to it both mystery and imagination. For this he looks at the mythology of the seven wonders of the ancient world.
Every era has its own wonders of the world: an impossible idea that then goes on to be actually built, and which is larger and more impressive than anything we have previously known. But isn't the small human body that comes up with and creates all that greatness wonderful?
7 will have its première at Kaaitheater, during the Kunstenfestivaldesarts.
Radouan Mriziga is Kaaitheater artist in residence from 2017-2021. You can read an interview with him here.
How do you get a grip on a complex phenomenon like migration management? How do you delineate a border when it is everywhere? Thomas Bellinck had numerous conversations with border and data managers in control rooms and on the fringes of Europe. With two actors, four musicians from SPECTRA, scenographer Jozef Wouters, composer Joris Blanckaert, and ten gigabytes of audio material, he made Simple as ABC #2: Keep Calm & Validate, a documentary musical about outsourcing our discomfort with social selection.
Thomas Bellinck is a Brussels based Belgian theatre maker. In 2013 he built Domo de Eŭropa Historio en Ekzilo (KVS), a futuristic historical museum about life in the former European Union. In 2015 he created, together with artist and scenographer Jozef Wouters, Simple as ABC #1: Man vs Machine, a theatrical essay about cutting edge migration technology.
Thomas is working as a PhD researcher in the arts at KASK / School of Arts (HoGent). Simple as ABC #2: Keep Calm & Validate is part of the research project Simple as ABC supported by the HoGent's research fund.
This production is premièring during OP.RECHT.MECHELEN., will then be staged at Kaaitheater and continue its tour throughout Europe.
Kaaitheater | 24>27/5 | theatre | in English (surtitled in Dutch and French)

Prior to the Thu. 25/5 show, and introducing some themes raised in "Simple as ABS #2", political anthropologist Gregory Feldman will give a 1 hour-lecture based on his publication "We are all Migrants: Political Action and the Ubiquitous Condition of Migrant-hood" (2015). This is the final RE:MAKE TALK at 7PM in this season's series (25/05 - 19:00 - in English).

>> The productions of Thomas Bellinck and Radouan Mriziga are both Kaaitheater co-productions, co-presented by Kaaitheater and Kunstenfestivaldesarts. During the KFDA, Kaaitheater is co-presenting two more productions:
Pieter De Buysser
The Tip Of the Tongue
on location: Planetarium Brussels
6+8 /05 - 20:30 + 7/05 - 18:00 | a Kaaitheater co-production
Marcelo Evelin/Demolition Inc.
Dança Doente
Kaaitheater
5+6+8/05 - 20:30 + 7/05 - 15:00
New Middle East is a dialogue between a masked soldier and the woman that he is burying alive. This conversation between the perpetrator and the victim becomes increasingly absurd. The 2013 piece is both a fictionalised representation of the Syrian (civil) war and a vision of the totalitarian violence that is gripping the Middle East.
Bashar Murkus is is a promising Palestinian director and one of the founders of Haifa's Khashabi Theatre. For New Middle East he collaborated with Oyoun Theatre in the Golan Heights, a part of Syria that was occupied by Israel in 1967.
We are presenting New Middle East in partnership with Moussem, Nomadic Arts Centre. Beginning of 2017, Kaaitheater and Moussem embarked upon a multi-annual collaboration, which will result in regular guest performances on our programme.
New Middle East will also be staged in Mechelen ('t Arsenaal, Belgian première), Genk (C-Mine) and Antwerp (deSingel).
Kaaistudio's | 02/5 | theatre | in Arabic (surtitled in Dutch and French)
Eva Decaesstecker Kaaitheater
Katelijne Meeusen Kaaitheater