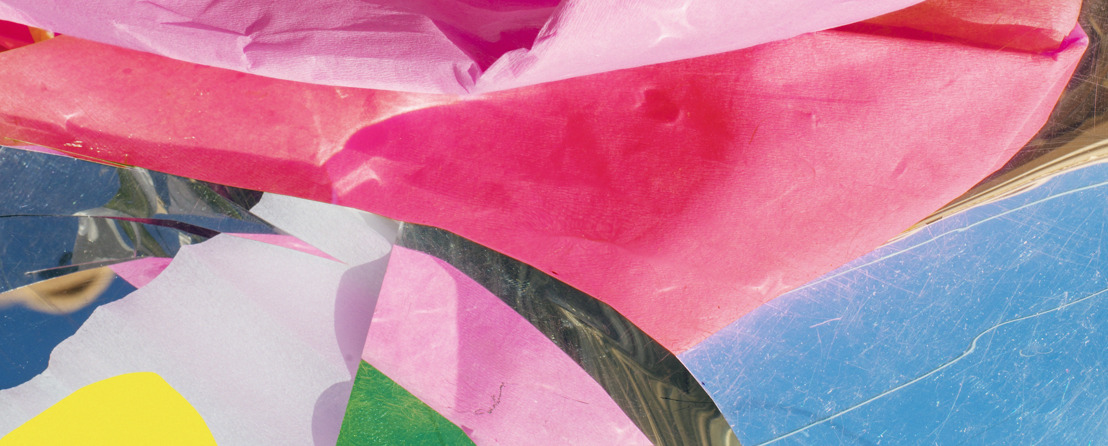 Kaaitheater presents its autumn 2021 programme
from 28th of August in our theatres, on squares, in the woods and on 'la plage'
Together in the dark at last
Kaaitheater is taking a leap of faith: soon, at the end of summer, we will re-open our doors for the start of a new season. Most of last season, like many theatres and art centres, we have been working in the background and, hidden away, we have been endlessly ready finally to open again.

Partners, artists and new programmes
During these months of preparation, many questions emerged. How can we learn to keep our doors open? How to be many in the city? In society? In a theatre? We discovered that it is not easy to be many. There is no easy recipe for the meal we want to cook, no manual for the changes we want to make happen. What we found was a path and people to walk with and learn from.
These are the Brussels based organizations or collectives that took a walk on that path, with us: Citylab, For All Queens!, Globe Aroma, Mophradat, Mothers&Daughters, Moussem, Wipcoop and workspacebrussels. While we were walking, we asked them: what are we missing today, on our stages? In this city? Their answers are visible in this programme. We are very grateful for their openness, and willingness to join forces.
These are people, theatre makers and choreographers, that we also invited to walk along on our stages in the coming months: people such as Betty Tchomanga, Meg Stuart, Roland Gunst, Mette Ingvartsen, Gisèle Vienne, Sarah Vanhee, Trajall Harrel, Simon Allemeersch, Anne Teresa De Keersmaeker/Rosas... In this programme overview you can discover all the details about the works they and many other artists will be presenting.

There is more. As part of the thematic programme line WE HEAR YOU(TH) we show the work of artists where young people take the word, giving us their view of the world and its rules. Ant Hampton, Anna Rispoli, Francesca Grilli, Katrien Oosterlinck, Kyoko Scholiers and Lara Staal listened to their experience. Their projects, intended for adults, invite us to listen to the voice of youngsters, let go of our fears and surrender to the wisdom of the youth.
Within the new city festival SOUS LES PAVÉS, HET STRAND / ONDER DE STENEN, LA PLAGE Kaaitheater searches beneath the drab concrete and paving stones of the Northern Quarter for Brussels' super-diverse life in all its forms and colours. We call upon the poetic and revolutionary spirit of '68, to dream together of another possible Brussels, together with artists and thinkers who question the foundations on which classic top-down urban planning rests. On the programme of this first edition are a.o. Tools for Action, Permanent and the authors of Panorama Ring Ring.
With VUB/Crosstalks, we continue to carve out the question of how to live on earth – together with other species and nature: More Than Human Encounters.

(Not) Easy to Be Many?
Agnès Quackels and Barbara Van Lindt came in as new artistic and general coordinators at Kaaitheater at the end of 2019. They brought a motto – or rather, a question: How to Be Many? It is not only a question that resonates in society, it is also a task for us to investigate how we as an arts centre can better reflect the polyphony of the city.
Learning 'How to Be Many' is a process. On our way to change, we encounter our own attachments to known powers, positions and routines. Read more about How to Be Many? anno 2021.
In line with this motto, we try to make tickets as accessible as possible to the widest possible range of people. In autumn 2020 we exceptionally introduced a single ticket price of €10, in June and July of this year, Kaaitheater has been experimenting with a 'pay what you can' policy. We twist the rules, rewrite some conventions and try to learn anew how to organize structural solidarity. You will soon hear more about the future of this experiment, when ticket sales start on the 12th of August.  
To be many is not easy.
It is challenging, exciting, and very much needed.
© Anais Boileau/modds
Co-funded by ACT & the Creative Europe Programme of the European Union: Listen Here : These Woods ; More Than Human Encounters ; Sarah Vanhee