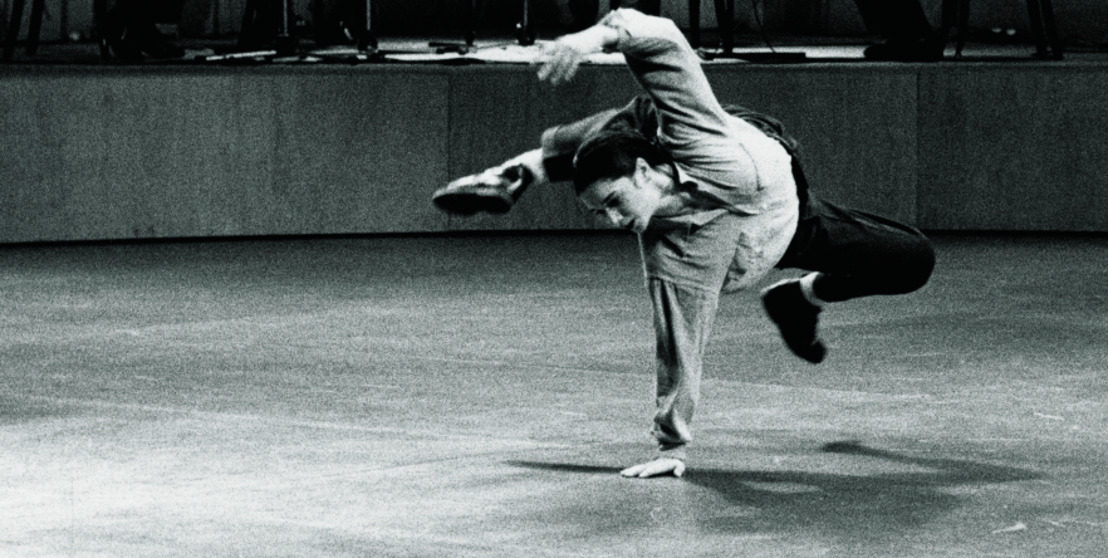 June at Kaaitheater
Thursday, May 2, 2019
Rosas repertory evening Bartók/Beethoven/Schönberg with new cast and live music
Einstein on the Beach by Ictus, Collegium Vocale Gent & Suzanne Vega
Anne Teresa & Jolente De Keersmaeker with Somnia in Gaasbeek
'To Authenticity... and Beyond!' closing talk: Bojana Cvejić on Aesthetic Individualism
This special repertory evening will present three early works by Anne Teresa De Keersmaeker, each of which is based on a piece of classical music. The programme features a combative choreography set to the layered rhythms and harmonies of Bartók's Quartet n°4, a group piece that defies gravity and depicts the ingenious counterpoint in Beethoven's Die Grosse Fuge, and a shamelessly romantic duet set to Schönberg's Verklärte Nacht. Ictus and the Brussels Philharmonic will accompany the pieces live especially for the Brussels' series.
This repertory evening starts its tour with eight shows at Kaaitheater.
Kaaitheater | 19 > 27/06 | dance/music
Anne Teresa and Jolente De Keersmaeker will create a location-based production in a clearing in the woods. A group of 44 dancers who are in the final year of their training at PARTS and 13 musicians engage in a dialogue with their natural surroundings: gravity, the musical sounds of nature, and the various rhythms of life outside the city.
Somnia is created in the framework of Kunstenfestivaldesarts (29/05 > 1/06). Kaaitheater presents Somnia from 5 to 9/06.
Kasteel van Gaasbeek | 29/05 > 1/06 + 5 > 9/06 | dance
The legendary opera Einstein on the Beachby Phillip Glass, Robert Wilson and Lucinda Childs premièred at the Festival of Avignon in 1976. For this new concertante version, the Ictus ensemble is joining forces with the Collegium Vocale Ghent and with neo-folk legend Suzanne Vega. The musical composition and the musicality of the libretto are the central focus in a minimalist and hypnotizing soundscape that lasts 200 minutes.
The concert at Kaaitheater is part of a European tour.
To round up To Authenticity… and Beyond!, we invite performance theorist Bojana Cvejić for a final talk, followed by a conversation with Prof. Rudi Laermans. Laermans wrote the essay Be(come) yourself!, which marked the beginning of this season's through line.
Bojana Cvejić's talk will unfold the new truth games in which individuals seek their self-knowledge in embodiment and artistic-like intensity. How do aesthetic qualities of experience shape a predominantly individualized sense of the self? Alternatively, can one perform oneself transindividually, in a kind of collective individuation?
Katelijne Meeusen Kaaitheater
Eva Decaesstecker Kaaitheater