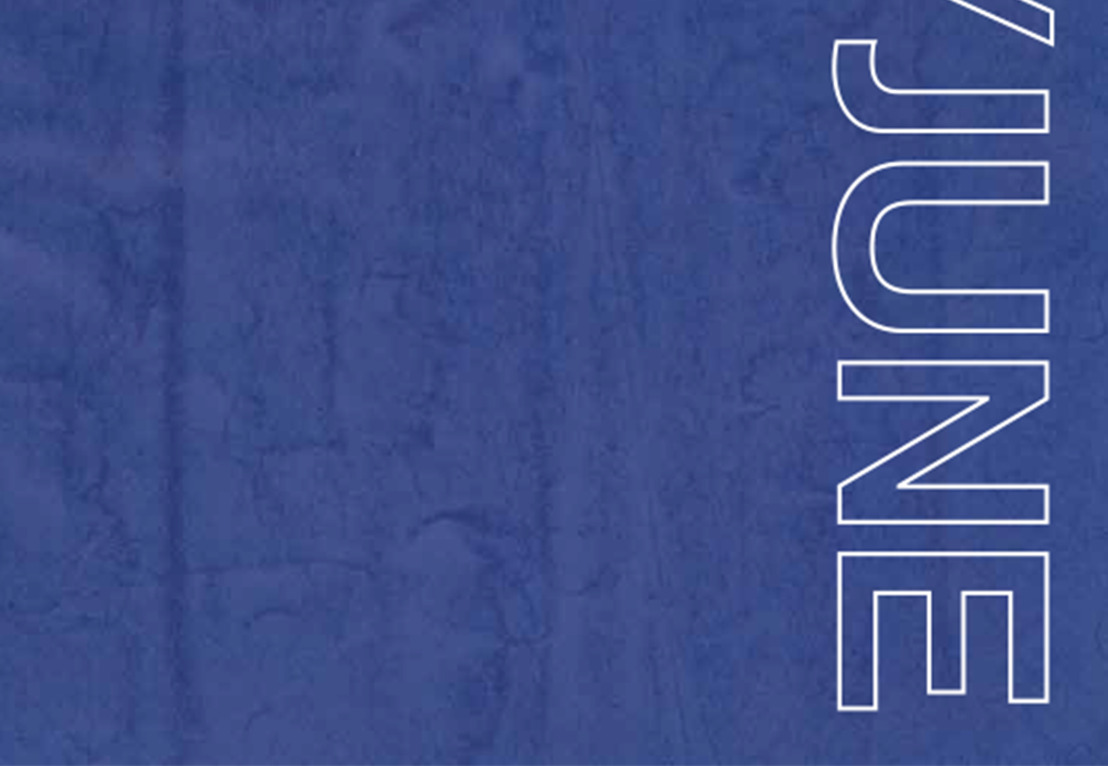 June at Kaaitheater
Wednesday, April 11, 2018
RE:RITE dives into summer with Lucinda Ra's Grondwerk & a final day of rituals at The Monastery
100th staging of Meg Stuart's BLESSED
Rerun of the widely praised performance A Love Supreme by Salva Sanchis & Anne Teresa De Keersmaeker/Rosas
Along with the passage from spring to summer and the ending of the 2017-2018 Kaaitheater season, we conclude the season series around rituals with Lucinda Ra and a final day of rituals at The Monastery.
The loose-fixed collective Lucinda Ra consists of an eclectic group of authors, directors and musicians. Over the past few years, they have developed a very particular expertise in precarious living conditions, psychiatry, and the social city. With Grondwerk they organize an open studio for three days in which you can join the conversations, or just listen and watch the music, animated films, short presentations, and visual work. Lucinda Ra builds a microsociety in which theatre and reality are constantly intertwined and in which artists, scientists and spectators, using their own experiences, study how we can live and work together.
A kitchen – open throughout the evenings - forms the heart of the project. All visitors can contribute their own ingredients: a ticket for Grondwerk costs 250 grams of food (no meat, fish, or alcohol).
Lucinda Ra is Barbara Claes, Jeroen van Herzeele, Simon Allemeersch, Stefanie Claes, Giovanni Barcella, Maarten de Vrieze, Mario Debaene & Brigitte Mys. On the occasion of Grondwerk, they collaborate with Sofie Van der Linden.
Previous versions of Grondwerk were organized at deSingel (Antwerp) and Cc Kortrijk. In May, the project is also on the programme of KAAP (Bruges).
Kaaistudio's | 22>24/06 | theatre/performance/music/talk
In the whirlwind of work, relationships, deadlines and discussions, we sometimes get distracted from the most important things in life: feeling alive and being conscious of our entire being and everything around you. The Monastery is a Brussels experimental spiritual community that aims to do exactly that: by performing daily rituals and making every action an intense experience.
On the 21st of June, The Monastery is coming to the Kaaistudios for the fourth time, to close the RE:RITE season with a final day of rituals. You can join this experimental spiritual urban community for one ritual or for the whole day. The rituals during this closing event are focused on 'Buying Time': how can we redefine our approach to time and our perception of public space.
The 'monks' who will lead the A-LIFE cycle are Elke Van Campenhout, Stijn Smeets and Robin Amanda Creswell.
Kaaistudio's | 21/06 | rituals
A man moves carefully between cardboard set pieces. Everything appears peaceful in this stylized paradise, until a sudden rain shower escalates into a destructive deluge. A decade after the première of BLESSED, Francisco Camacho continues to cling to a world that has long been left in ruins. Set to a soundscape by Hahn Rowe, BLESSED sketches the gradual loss of an illusion, right down to the core. BLESSED premiered in 2007 at Vooruit. After a tour around the globe, this cult performance of choreographer Meg Stuart will be on stage for the 100th time.
In A Love Supreme, John Coltrane and his musicians start from a simple basic structure and then develop a completely free improvisation that constantly expands boundaries. In 2005, Salva Sanchis, along with Anne Teresa De Keersmaeker, created a quartet set to Coltrane's musical composition, in which improvisation and composition are interwoven until they melt together. In 2017, De Keersmaeker and Sanchis adapted A Love Supreme with four young, male dancers. This exceptionally vital production was one of the highlights of last season, and was promptly selected for the TheaterFestival. After an long international tour, the performance now returns to Kaaitheater.
Eva Decaesstecker Kaaitheater
Katelijne Meeusen Kaaitheater