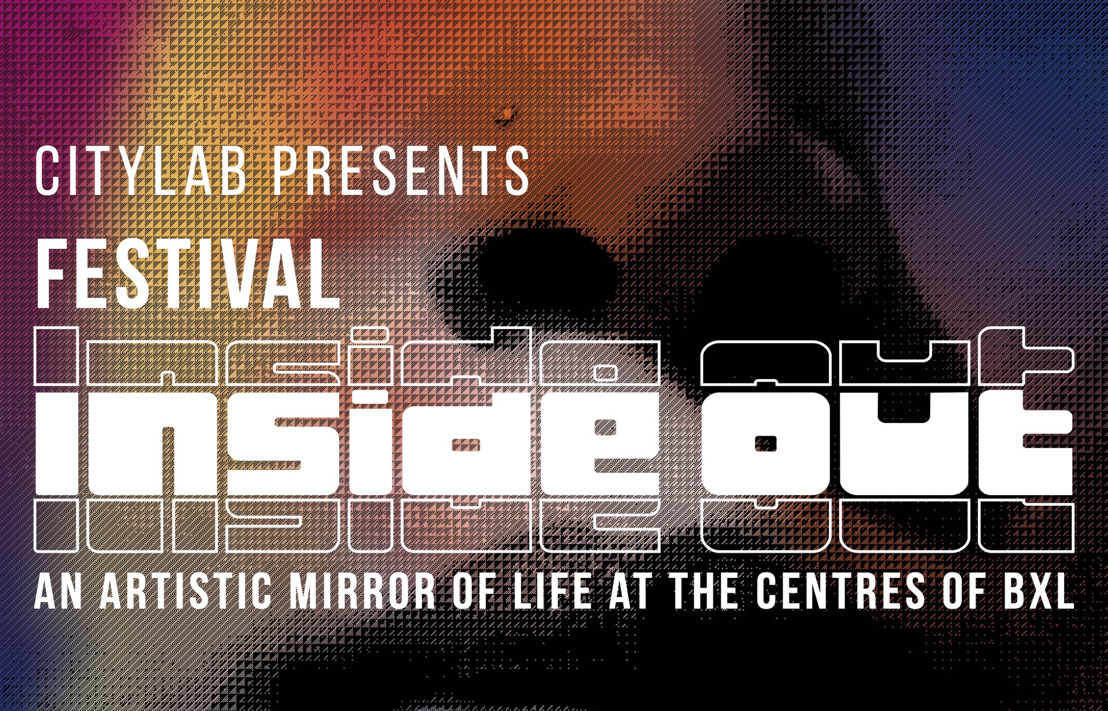 INSIDE OUT Festival – 9 > 11/07
presented by Citylab, together with Kaaitheater
As a creative incubator for art and artivism, Citylab supports Brussels-based talents in developing and imagining their perspective on urban futures. It is one of the new partners with whom Kaaitheater started collaborating this season. INSIDE OUT is our first public collaboration, a festival curated by Citylab and taking place at Kaaitheater and Kaaistudio's.
INSIDE OUT Festival presents the performing and audiovisual work of a group of young creators, on screen and live on stage. It's a reflection of the artistic and political dynamics, opportunities and challenges that lie at the heart of Brussels and where art creates encounter, engagement and community. Discover 2 premières, several works in progress and thematic programmes on police violence and intersectional feminism.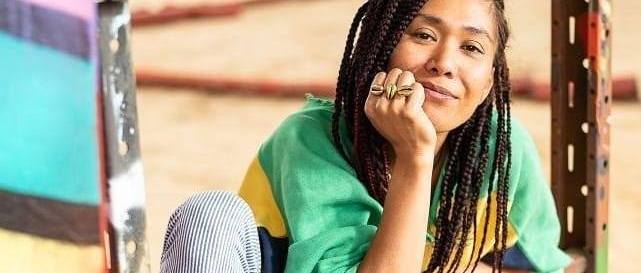 B****  is a performance, an intimate moment that traces the path of female victims of violence towards an individual and collective awareness.
Belgian of Khmer origin, Yipoon Chiem draws her originality from the practice of martial arts such as Kung-fu and classical Khmer dance. By learning hip hop and break dance, she creates her own style, a true fusion of several influences.
B****  was shown as work in progress during Bâtard Festival in January 2021. During INSIDE OUT, we present its première.
Kaaitheater | 9/07 | dance | première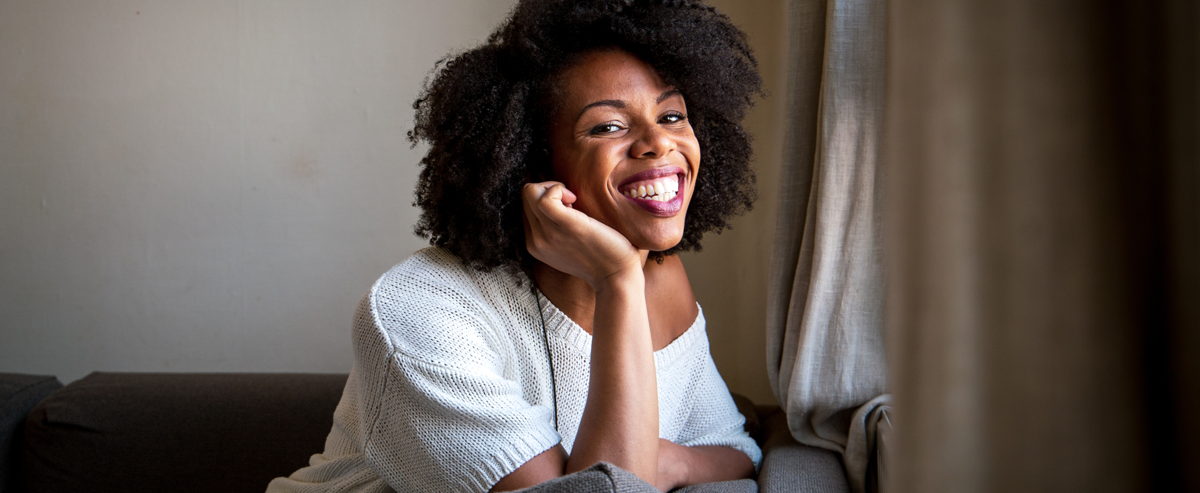 Be the Rhythm is an interactive and bilingual family-friendly show by Briana Ashley Stuart on Stepping: a highly energetic African American form of body percussion, which is a rich art form that inspires creativity, confidence and strength. A celebration of connecting through movement and sound!
Originally from Detroit, Michigan, Briana Ashley Stuart is a thriving multi-disciplinary international performing artist, teacher, and choreographer.
Be The Rhythm was created during the pandemic in collaboration with Citylab. During the INSIDE OUT Festival, we present its premiere.
Kaaitheater | 11/07 | dance I in Dutch and French I première


In her solo and first theatre performance La Fracture, Yasmine Yahiatene shares the stage with video material. The performance is an investigation, a search for herself, for her past and above all for a decipherment of a complex and intimate relationship – the relationship with her father.
Yasmine Yahiatene studied Fine Arts in Tournai from 2010 to 2013. She won second prize at the Video Mapping Contest in Lille, made several short films, works as an actrice and created Collectief OXO in 2018, with which she gives workshops in prisons and community centres.
During the INSIDE OUT Festival Yahiatene will present a work in progress of La Fracture.
Kaaitheater | 9/07 | theatre | in French

A poetic solo performance, halfway between fiction and autobiography. It speaks of homelessness, of a long journey of healing, of a tragic destiny where the protagonist escapes death and sets out to meet himself.
Jihan Imago is a hyper sensitive performer, visual artist, drawer and writer, of Algerian origin, born in France in the 80s. He states: "Imago, my artist name, refers to the hatching phase of the butterfly after the larva and cocoon. The great question this piece asks is: What is the post-butterfly phase? We will discover it together on stage.'
Natural Born Healer was shown as work in progress during Bâtard Festival in January 2021. During the INSIDEOUT Festival, we present one step further of the creation process.
Kaaitheater | 11/07 | dance | in French
Also discover "19" – the multidisciplinary performance by Alex, about what it means to be  19 years old in this day and age, tackling themes such as survival, passing, marginalisation, money, age and identity. And join There is more hurt in healing online – a cosy evening with music, visuals and poetry, during which Monica Kamara invites fellow female artists to share their experiences of getting hurt and the healing process that follows.
One movement stands out in the Belgian feminist landscape, an increasingly diverse landscape in terms of cultural heritage, vision, demands and mobilisation, because of the way it offers an alternative and inclusive discourse: intersectional feminism. This movement is carried by non-white women of colour and takes into account the different ways in which some women (cis- or transgender), but not only them, find themselves at the crossroads of multiple oppressive mechanisms such as racism, misogyny, vandalism or transphobia.
During this programme, several Belgian persons and collectives with an intersectional and feminist vision will take the floor. They will talk about their discourse, about the new terminology that makes it possible to focus on marginalised living conditions and about the resistance they experience from other feminist movements – mainly from white feminists.
On the programme:
A debate with Fenya Fischler (jewish queer collective Shabbes 24/7,) Collectif ReSisters and Imazi.Reine. Moderated by Stéphanie Ngalula, (member of Mémoire coloniale et lutte contre les discriminations).

A screening of the première of the documentary LGR? Solidarité. Intersectionnalité. Radicalité where film maker Sakina M. Ghani will participate.

A closing performance by slam artist Gloria Mukolo
Kaaistudio's | 10/07 | debate, film, performance | in French
Focus on police violence

Le Filet is an immersive audio-visual installation that allows us to dive into a mother's concerns, fears and anxiousness while awaiting a response from her arrested son. The experience aims for a better understanding of the impact of police brutality on entire families and communities, besides the victims themselves.
Fatima-Zohra Ait El Maâti is a young documentary filmmaker who combines audacity and discernment in her day-to-day work. She is the initiator of the Imazi.Reine collective, a Brussels-based feminist collective, driven by a strong desire for self-determination and remembrance of indigenous women's rights movements.
Kaaitheater | 9 > 11/07 | installation
Latifa Elmcabeni has been active in Brussels' civil society since 2019, around police violence and prison (in)justice in Saint-Gilles and beyond. Through her political interpellations with Le Collectif Des Madrés and her work alongside mothers and youngsters all over Brussels, she has proven her strong sense of resilience and the central place mothers occupy in their children's healing process. During this talk she will address the importance of mental health awareness in racialized communities and the impact of state violence on the households and most intimate spheres of people of color.
Kaaitheater | 11/07 | lecture & conversation | in French
Eva Decaesstecker Kaaitheater
Katelijne Meeusen Kaaitheater