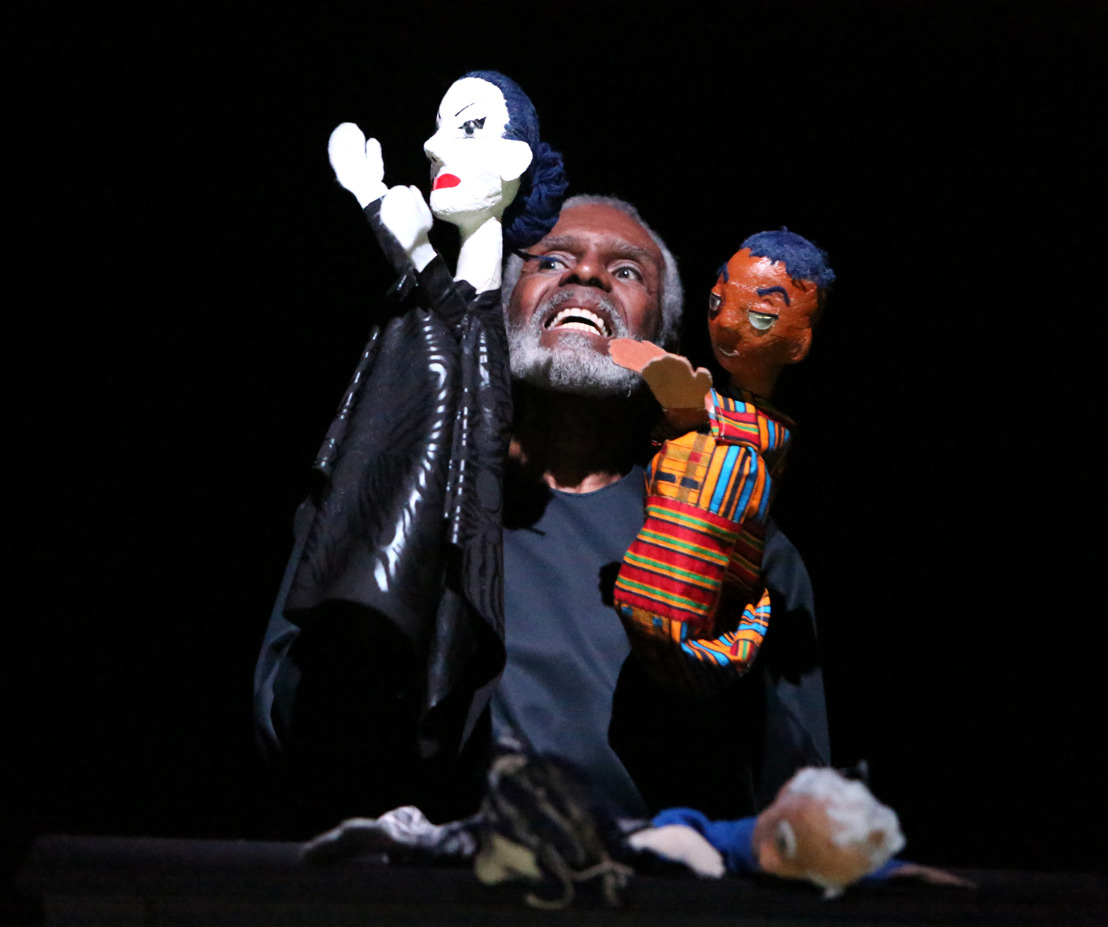 December at Kaaitheater
Thursday, September 29, 2016
Premières by Heike Langsdorf, Niko Hafkenscheid, Zita Swoon Group and Michiel Soete/Globe Aroma
Belgian premières by Nature Theater of Oklahoma and Eszter Salamon
Burning Ice #10 - the final edition
RE:MAKE talks with Patrick Deboosere
How can artists meaningfully relate to climate change and the social and ecological crisis in their themes and practices? This was the question posed nine years ago, when the first edition of Burning Ice was staged. We have now come to the tenth and final edition. Playing a central role will be artists who over the past few years have demonstrated that art does in fact have a role to play in the transition towards a sustainable society.
Heike Langsdorf, David Weber-Krebs, Kate McIntosh, Myriam Van Imschoot and Els Dietvorst are all former guests at Burning Ice. New names signed up for the festival include Benjamin Verdonck, Pieter Ampe, Lotte van den Berg and Niko Hafkenscheid.

And the SPIN artists' collective is inviting all knowledge workers to an alternative workweek next door to the Kaaistudios: Time at Work.
Kaaitheater & Kaaistudio's | 3 > 10/12 | theatre/performance/video/debate | www.burningice.be
For Zita Swoon Group latest production, frontman Stef Kamil Carlens drew his inspiration from folk art and rituals. Just as he did for Nothing that is Everything – Zita Swoon Group's homage to Dadaism that premiered at Kaaitheater in 2015 – Carlens seeks out anchor points in early twentieth century modern art.
For instance, there is the choreographer Rudolf von Laban, one of the founders of modern dance. He ranged over the entire Austro-Hungarian Empire to observe folk dancing. Or the German Mary Wigman, who in her mysterious Hexentanz portrays a possessed woman. Or the French photographer Charles Fréger who in his book Wilder Mann: The Image of the Savage, portrays beautiful creatures from European folkloric traditions. The Ballad of Erol Klof once again promises to be a mix of dance, music, wordplay, costumes and masks. Welcome to the magical world of Zita Swoon.
The Ballad of Erol Klof will première at Kaaitheater and then embark on a tour.
Kaaitheater | 16 > 17/12 | performance/music
CAPSAICIN is that feeling you get when you have eaten a hot chilli pepper. It could also be a place. A new Cape of Good Hope as a place of refuge. Together with Globe Aroma and newcomers to Brussels, young director Michiel Soete deals with longings that refuse to be thwarted by powerlessness, anger or fear. You can follow the creation process on the CAPSAICIN blog.
This production will have its première at Kaaistudios, as part of a long term collaboration between Kaaitheater and Globe Aroma. In December 2015, director Simon Allemeersch created Letter Home, together with Globe Aroma, newcomers and other Brussels performers, at the Kaaistudio's.
Kaaistudio's | 21 > 23/12 | theatre in ENG/NL/FR
From Serge Diaghilev to Marie Rambert, from Rudolf Laban to Martha Graham, from Merce Cunningham to Yvonne Rainer, from John Cage to Morton Feldman, from Robert Rauschenberg to Andy Warhol, from Brian de Palma to Woody Allen and from King Lear to Othello: for sixty years, the artistic careers of Valda Setterfield and Gus Solomons Jr. were linked to the most prominent artists and artistic developments.
Eszter Salamon convinced the now 82-year old Setterfield and the 76-year old Solomons Jr. to appear on stage themselves in MONUMENT 0.1: Valda & Gus. The performance lies somewhere on the border between fiction and history. Almost insolently, Valda and Gus defy the expectations that go with their great age.
Last season, Eszter Salamon made a strong impression with MONUMENT 0: haunted by wars (1913-2013). Monument 0.1: Valda & Gus is the second part in this series about the relationship between dance and history. Read the interview she did with Kaaitheater on her series here.
The piece premiered in Essen in October 2015 in Essen. It toured across Europe and will now have its Belgian première at Kaaitheater.
Kaaitheater | 9 > 10/12 | dance
Nature Theater of Oklahoma's masterly Life and Times epic is drawing to a close. Kristin Worrall, a member of the company, recounted her life story over the course of ten telephone conversations, providing thus the script for a ten-part series. NTO staged the first four episodes at Kaaitheater. The two final episodes are two films that allude to two genres: Hollywood Noir and the early Cinemascope colour films. Don't worry if you missed the previous episodes: no previous knowledge is required for this film marathon. At the start of Episode 7, you'll get a newsreel-style recap of the events so far, but you can also read Florian Malzacher's text Previously on Nature Theater of Oklahoma.

Nature Theater of Oklahoma is a New York performance group led by Pavol Liska and Kelly Copper. For Life and Times – Episodes 1- 4 they won the prestigious OBIE-Award. Since No Dice (2008) they have been recuuring guests at Kaaitheater. Life and Times Episodes 7&8 will have their Belgian première at Kaaitheater.
Prior to Eszter Salamon's MONUMENT 0.1: Valda & Gus, Patrick Deboosere sheds a new light on the spectre of ageing. Patrick Deboosere is a demographer and leads the Interface Demography research group at VUB. In his book Lang Leve de Vergrijzing ('Long Live Ageing') he challenges the doom-mongering on the subject. Together with Deboosere's book, we will also be presenting AGE, from the anatomy of life to the architecture of living, a new VUB-Crosstalks publication.
Kaaitheater | 9/12 | talk in English | 7 PM TALK in the RE:THINK series
Eva Decaesstecker Kaaitheater
Katelijne Meeusen Kaaitheater