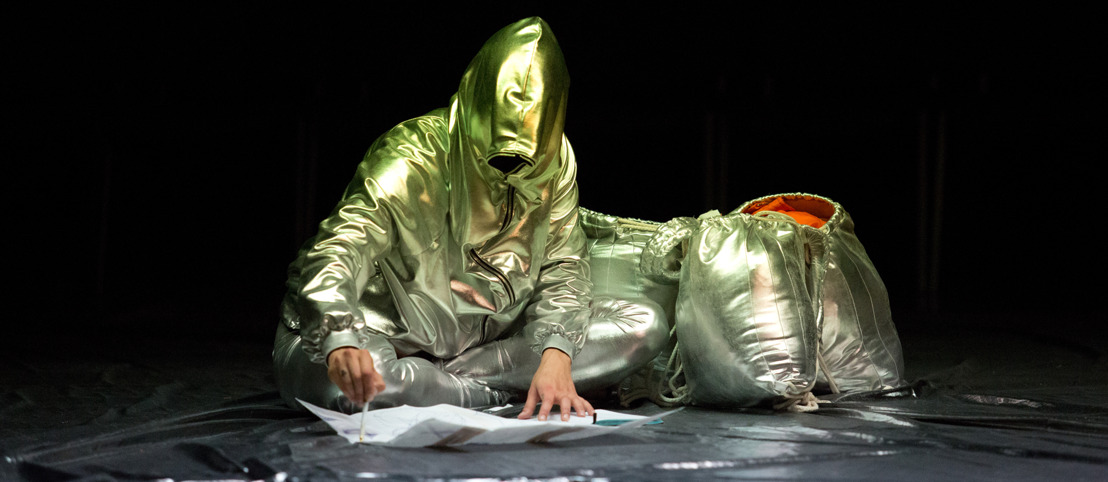 April at Kaaitheater - update
Tuesday, March 31, 2020 — To help contain the spread of the new coronavirus, Kaaitheater has cancelled all performances until 3 May.
The spread of the COVID-19 virus is hard to ignore. As Kaaitheater we want to take our responsibility, so we cancel all performances until 3 May. The well-being of the audience, artists and staff is our priority. In the meantime, the team continues to work and hold meetings from home: a fascinating experiment in remote proximity.

In April, all performances and lectures are cancelled.

Our extensive reads & videos-archive could keep you busy for hours. Take a look at the video recordings of debates and the artists interviews! We will be posting a lot of articles and videos on our social media channels in the coming weeks. Keep an eye on them too: that way we'll still be somewhat together.
This is the programme as it was scheduled for April:
Dance Day at Kaaitheater
The Goldberg Variations by Kaaitheater artist-in-residence Michiel Vandevelde, Platform-K & Philippe Thuriot
Jonathan Burrows presents his first solo piece Rewriting (Belgian première)
Pole Reports from Space by Claire Croizé & Etienne Guilloteau (Belgian première)
#newarrivals - coming to Kaaitheater for the first time
Every Body Electric [medium] van Doris Uhlich (Belgian première)
Sarah & Charles show their performance and video installation In the Hands of Puppets
#repertoire
Gorges Ocloo and Muziektheater LOD bring a new adaptation of Moby Dick by Ben Okri
performative conference
David Weber-Krebs & Jeroen Peeters return with a new episode of On Enclosed Spaces and the Great Outdoors: 4. Grounding
Katelijne Meeusen Kaaitheater
Eva Decaesstecker Kaaitheater