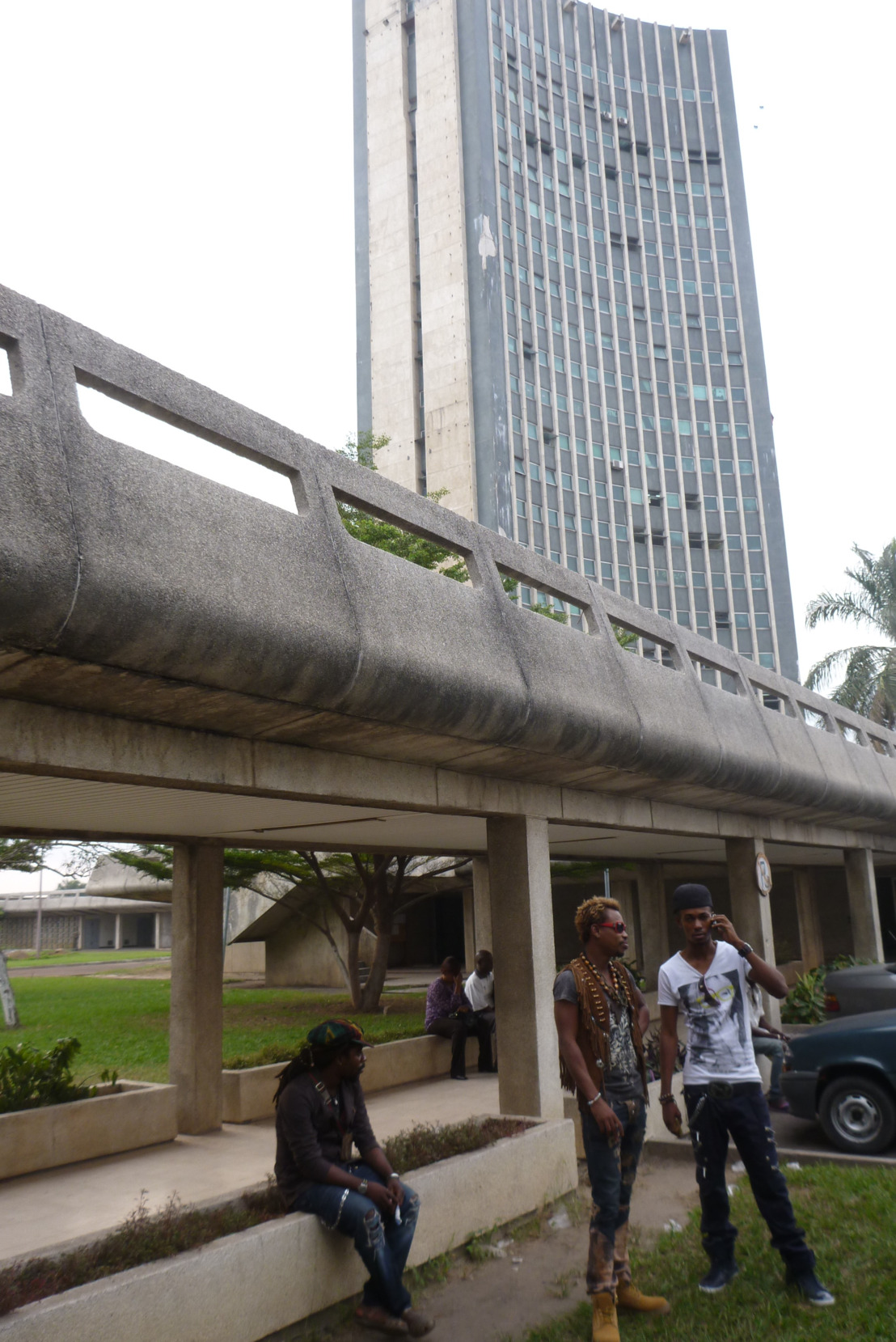 April at Kaaitheater
Thursday, February 16, 2017
Première unannounced by Heine Avdal and Yukiko Shinozaki
Belgian premières by tg STAN & Tiago Rodrigues The way she dies, and Gintersdorfer/Klaßens Cinema Dialogue Kinshasa Brussels
Dance Day with Gabriel Schenker, Thomas Hauert, Vincent Dunoyer and Daniel Linehan
Ictus presents Liquid Room VII: Sound & Vision
A sudden and unannounced event can change the colour of whatever went before. unannounced – a performance for four dancers – plays with the way your focus shifts when a sudden apparition suddenly changes your perspective. The fieldworks-duo Heine Avdal en Yukiko Shinozaki zoom in on the deep dark shades of the black box to look beyond the surface of the here and now. The anticipation of what is to come echoes the afterglow of the past.
Field Works is the name of the performances with which Heine Avdal and Yukiko Shinozaki (formerly deepblue) have carved out a place for themselves on the international scene. By means of small shifts in the daily routine, they create a dreamlike, absurd world. In 2012, they presented nothing's for something at Kaaitheater. Their performance Borrowed Landscapes was created in a Brussels supermarket. They also have been on the programme of both Performatik2015 and Performatik11.
unannounced premieres at the Kaaistudio's and then takes off on a European tour.
Kaaistudio's | 21>22/4 | dance/performance
When you read, you make choices. You translate what you read into the language of your life. A book like Tolstoi's Anna Karenina could also be the collection of lives it has changed, for better or for worse.
For twenty years, STAN's actors have been working with theatre maker and since 2015 director of Teatro Nacional Tiago Rodrigues. He collaborated with the company on Les Antigones, The Monkey Trial and Nora (performed at Kaaitheater in 2013). Tiago Rodrigues has also presented his own work at Kaaitheater: Yesterday's Men (2008), By Heart (2016) and Antony and Cleopatra (2016). Now Tiago is writing a play for STAN for the first time. A Belgian-Portuguese co-production, The way she dies builds a bridge between the actors of Teatro Nacional and those of STAN.
The production is premiering in Lisbon on March 9th. Afterwards, it embarks on a tour through Europe. The Belgian premiere will take place at the Kaaitheater.
Kaaitheater | 20>22/4 | theatre | in French, English and Portuguese (surtitled in Dutch and French)
The German theatre maker Monika Gintersdorfer and visual artist Knut Klaßen create exhilaratingly physical and radical performance theatre in which they reflect an unusual view of African reality. In Cinema Dialogue they juxtapose the UN's ostensibly apolitical Millennium Development Goals with the local reality of urban development in Kinshasa between 2000 and the present day.
The Cinema Dialogues Kinshasa Brussels are part of a larger project: the dialogue also takes place with Lisbon and Berlin, and involves performers from both Europe and Congo.
Gintersdorfer-Klaßen have previously been our guests at Kaaitheater with the much-lauded Othello c'est qui (2010), The End of the Western (2012), Desist III (2012), The International Criminal Court (2012) and La Jet Set (2012).
Kaaistudio's | 25>26/4 | theatre | in English and French
On the 29th of April, the second edition of Dance Day takes place. This initiative by Flemish and Brussels dance organisations puts its spotlight on Belgium's vigorous dance culture and shows what dance can be today: from virtuoso dance to performance art. Dance has always been closely associated with the history of the Kaaitheater – it's in our DNA. During the Dance Day-weekend, we present Flood, the latest production by Daniel Linehan/Hiatus, the short performance DVD DVD by Vincent Dunoye and a double bill with the solo's Pulse Constellations by Gabriel Schenker and (bitter) (sweet) by Thomas Hauert/ZOO.
Kaaitheater & Kaaistudio's | 28>29/4 | dance
The Liquid Room Series by the Brussels based music ensemble Ictus has gradually acquired cult status. The series was specifically devised for the Kaaitheater. The hall is dismantled and used as a single open space. Various different podia are spread around, with the audience positioned in between them. For this edition, a new generation of composers makes use of light as if it were a compositional element, just like sound or movement. On the programme, we have a.o. Alexander Schubert, Kaj Duncan David, Simon Loeffler, Jeppe Ernst and David Helbich. Choreographer Ula Sickle and her sound wizard Yann Leguay present two of their Light Solos.
Meanwhile, Ictus has also introduced this successful formula at music festivals in Darmstadt and Berlin. Liqiud Room VII will be presented in Ghent (24/04), Croatia and France.
Eva Decaesstecker Kaaitheater
Katelijne Meeusen Kaaitheater